DCR's Mini Sand Dryers are portable and built to last
DCR's mini sand dryer is built with a heavy duty design.   They come complete with burner, feed bin, and a screen on the discharge end to keep over size material from product.  The DCR mini sand dryer will dry approximately 5 tons of sand per hour. The system is all mounted on a goose neck trailer with tandem axle.
Our sand heaters incorporate the Rubber Tire Drive System minimizing horsepower use and maintenance. DCR Inc. sand dryers use half the electric power of any other heater. We designed our sand heaters and dryers to stand only 7 feet off the ground, reducing the need for ramps for set-up. CSA or UL Approved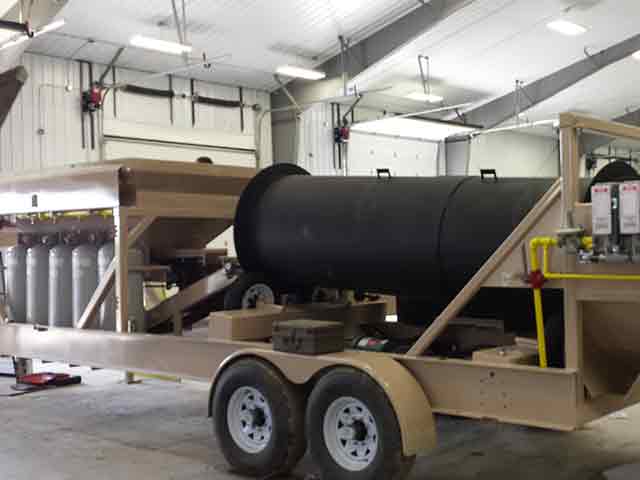 Get the golf course up to par with DCR's Mini Sand Warmer
DCR's Mini Sand Warmers are perfect for warming sand for your golf course and topdressing your greens.
Benefits of DCR's Mini Sand Warmer for your Golf Course
Warm and dry sand whenever you might need it
Our screens help remove foreign and over-sized particles.
Clean and disinfect the sand to eliminate any threatening weeds or pathogens.